Lesson 17: Camera and Photos
/en/ipadbasics/messages/content/
Using the Camera app
You'll use the Camera app to take photos and videos with your iPad. It's designed to work closely with the Photos app, which lets you view, organize, and edit the media you've captured.
To access Camera from the lock screen:
You can access Camera quickly from the lock screen. Just swipe left, and the app will open instantly. There's no need to unlock your device first.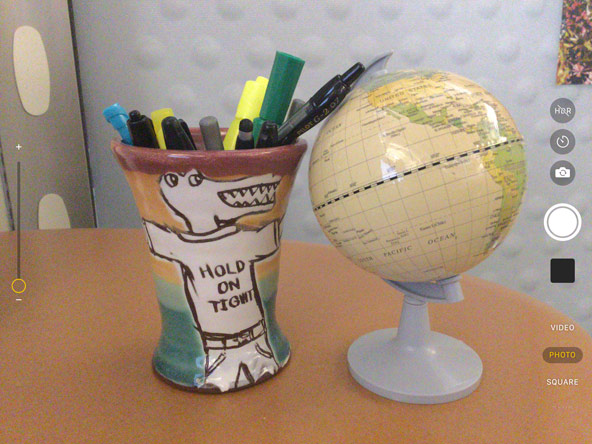 Zooming in and out
Use the pinch gesture to zoom in and out when taking a photo. However, keep in mind that the iPad uses a digital zoom instead of an optical zoom lens (like you'd find on a larger camera). The digital zoom attempts to simulate an optical zoom. As a result, the image quality will become lower as you zoom in.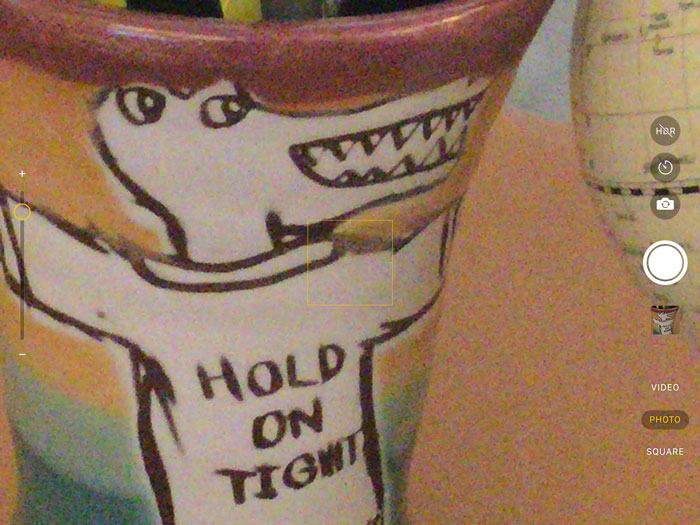 Camera orientation
Rotate the iPad to change the camera orientation from Landscape to Portrait.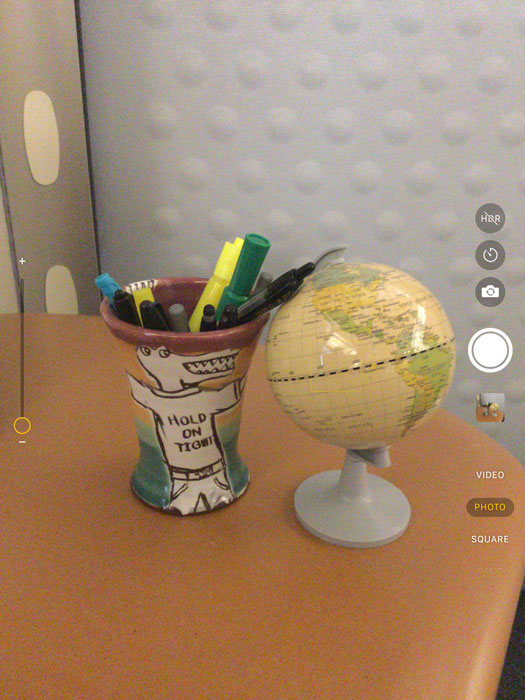 Flipping the camera
Tap the Flip Camera button in the top-right corner to switch between the front- and rear-facing cameras. You can use the front-facing camera to take a photo of yourself. You'll also use the front-facing camera for video conferencing apps like FaceTime.

Recording video
You can also use the Camera app to record video. To do this, swipe to Video, then tap the Record button.

Taking screenshots
Press the Home button and the Sleep/Wake button at the same time to take a screenshot. This will take a picture of whatever is currently displayed on your iPad's screen.
Photos
When you take a photo or video on your iPad, it goes straight to the Photos app. You can use Photos to organize your photos and videos into albums, create slideshows, and share your media in a variety of ways.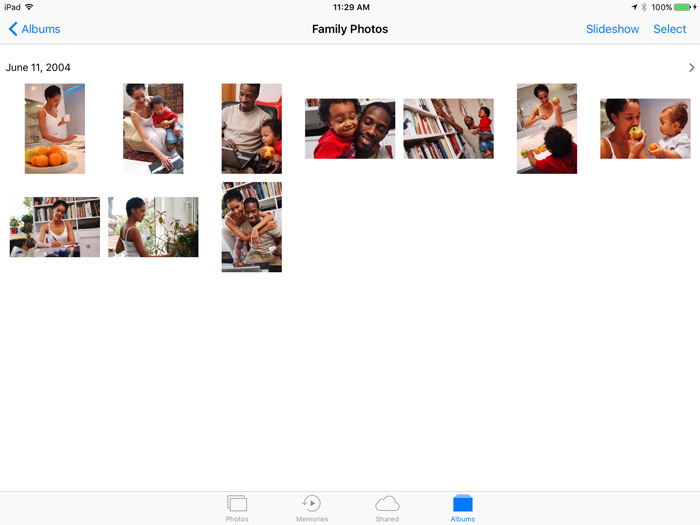 Editing photos
The Photos app also lets you edit your photos with simple options like rotate, enhance, remove red eye, and crop. This is an easy way to correct minor problems with your photos without using an advanced image editor.
To access options, tap the Edit button while viewing a photo in full-screen mode.

Editing options will appear on the side of the screen. When you're done editing the photo, tap Done.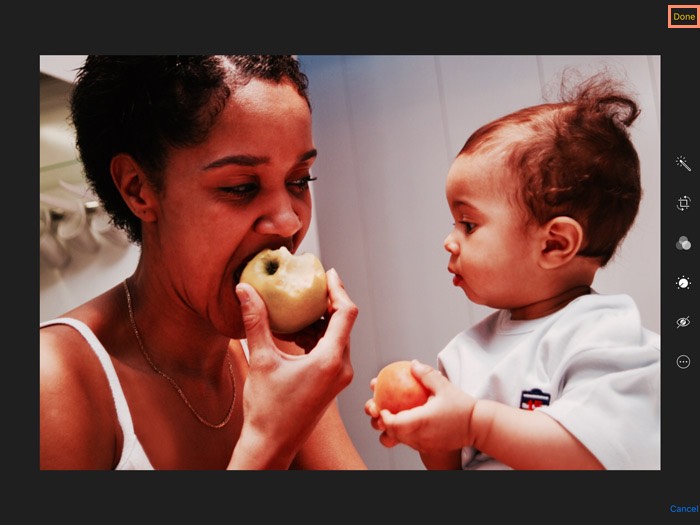 Sharing photos
There are several ways to share photos from your iPad. For example, you can send photos as an email attachment, post them to Facebook, or play them in a slideshow on your iPad. Simply tap the Share button in the top-right corner, select the photos you want to share, then choose the desired option.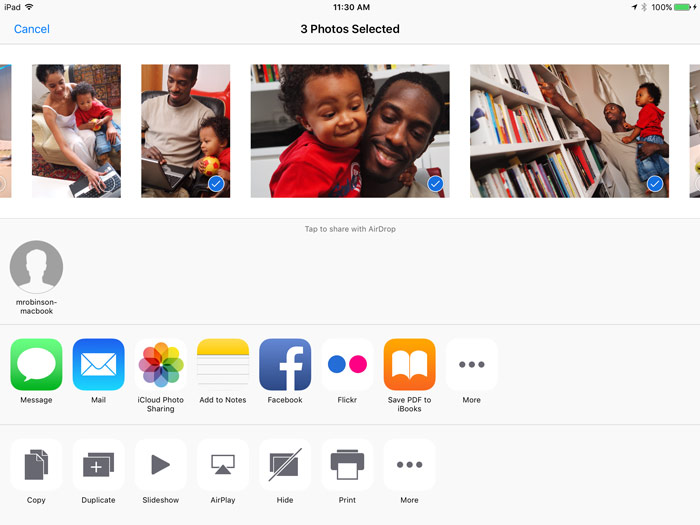 If you connect your iPad to your computer with the included USB cable, you'll be able to move photos from your iPad to your computer. Review Apple's page on importing photos to learn how.
You can also sync photos wirelessly among devices using iCloud Photo Sharing. Read Apple's overview of iCloud photo sharing to learn more about how it works.
Continue
/en/ipadbasics/5-things-you-didnt-know-you-could-do-with-your-smartphone/content/